An overview and introduction to Shoon City – The Playground of Earth 2.
When you think of Earth 2. What comes to mind? Other than VR and tiles. For me it's shoon. The playful combination of Shane and Soon.
Shoon City takes that playfulness and molds it into city form.
We will have everything from theme parks to golf, destruction derby, race tracks, bars, music venues, an adult zone and even an annual festival, "Shoonfest" marking the first ever use of the word shoon by applepine on the 8th of February. Truly making Shoon City the Playground of Earth 2.
A light hearted city where you can let your hair down and de-stress from the 'real' world.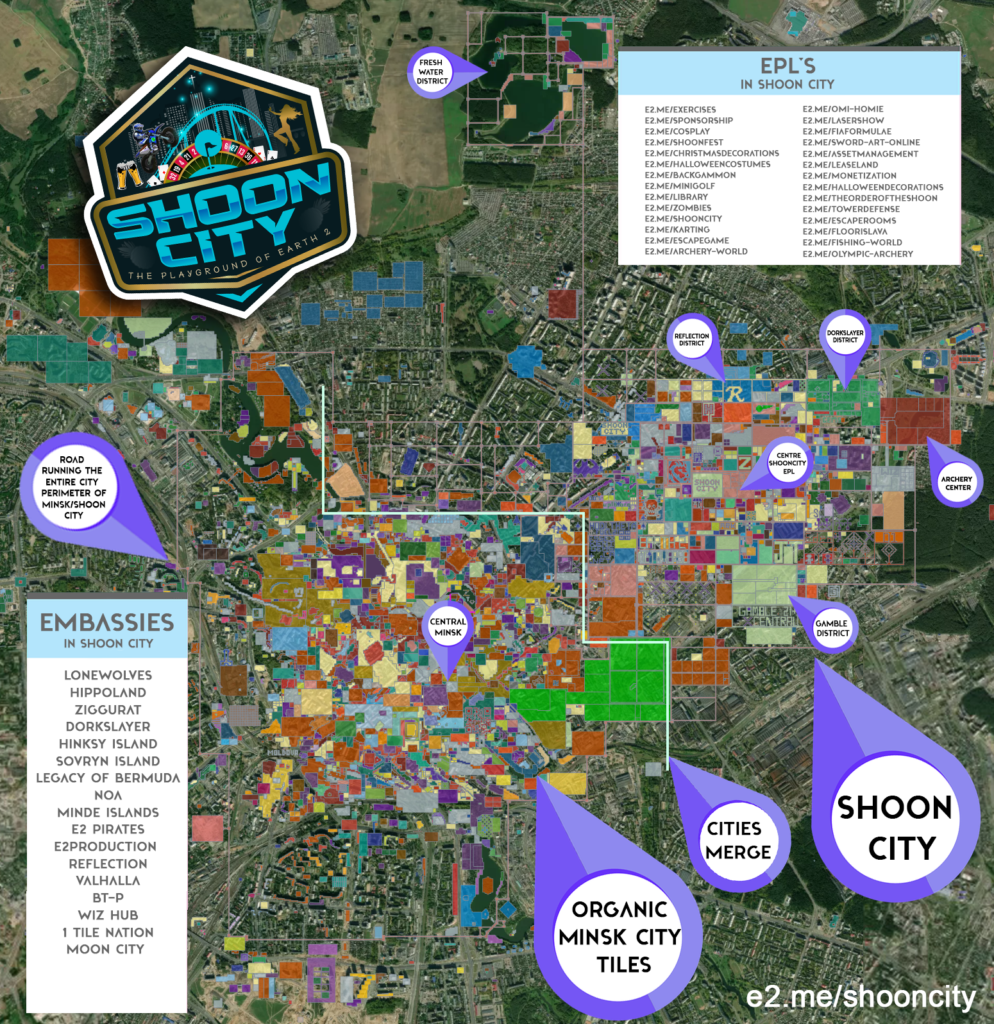 However, it's not only about the name. Shoon City has been intentionally built over an existing city, Minsk. The capital of Belarus with a GDP of 64 billion USD (2019) and a city population of over 2 million. It's also currently only 60cents per tile.
The heart of Shoon City sits upon a park with over 15,000 Google reviews. Hosts a music festival and dozens of annual events. A Megacity not only built for VR but to take advantage of geo-linked locations, augmented reality and ad share revenues.
With Shoon City we've covered all bases and would love to have you join us.