Now before we get started this is 100% speculation, there's been no confirmation or official word so don't get too hyped.
However, let's think back to the end of last month when Shane and the E2 team posted an update including this image: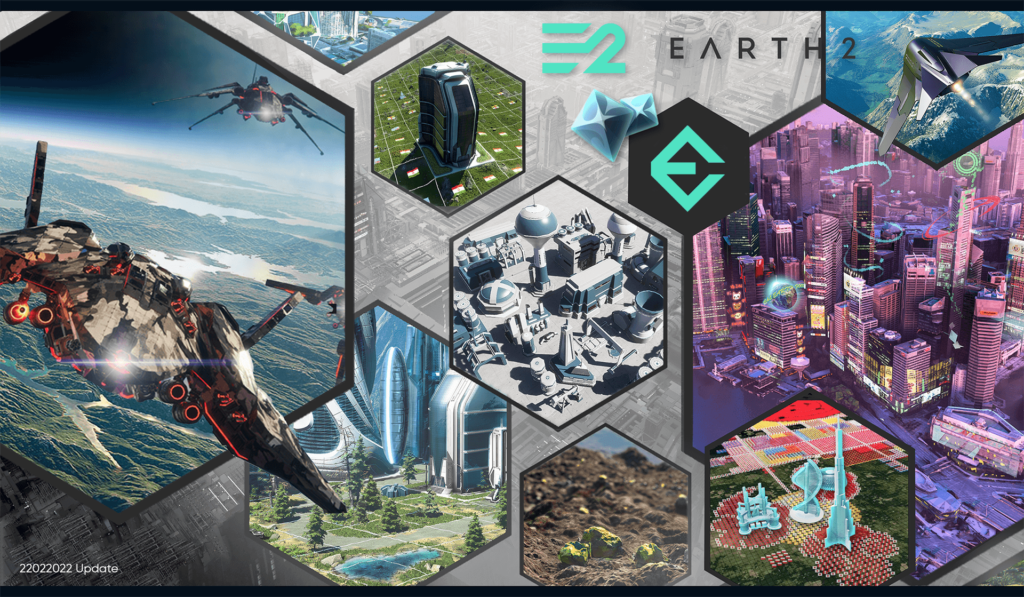 Now claximus soon noticed what appeared to be a blurred version of the HSBC logo on one of the buildings which this alone was already enticing. Now yesterday the Blockworks twitter account posted "HSBC ($3 trillion in assets) is the first major bank to enter the Sandbox metaverse" if you give that a google you can find more of the story. To me, although it's about sandbox certainly adds to the theory that it is a HSBC logo now that we know they're interested in the metaverse. I was then talking about it in discord and Toba from E2 news found the building it looks to have been modeled on. I don't think anyone can deny it has a striking resemblance.

Now I also posted about this on facebook and had a response from Earth 2 Italia who noticed another image on the buildings. One from Disney's The Lion King. Now you might be as if Disney would be interested in the Metaverse. However we do know they already have their foot in the door with Veve and their NFT's. Veve who also happens to be building their own metaverse project.
Now don't get too excited, even after Veve released Disney NFT's nothing really happened to the value of their crypto currency. But it's just another potentially good sign to see that E2 might be getting partners of such caliber. It does hint at the future hopefully being bright and E2 having a good space within the metaverse world.
Lastly we move onto the PFS shooter. Kingstorm posted to twitter about a banner in the Earth 2 draft, showing a FPS game. You can kind of make out the word war and then it kind of looks like on and the last world kinda resembles mars. So I did some searching for war on Mars and didn't find anything. However, I did stumble across War of Mars – Virtual reality which is listed as coming soon. This game is probably the least convincing connection out of the 3, but looking at the studio further they do also develop with Unity, the same Engine the E2 devs are using, so it could be. In addition to this a flick though their youtube they also have content on VR, teleporting and avatars. Seems to fit the E2 partnerships criteria pretty well.
Now these could all simply be placeholders or stock images used by Earth 2 to show potential adverts, partnerships or even just to fill a gap. But it's certainly something I wouldn't be surprised to see happening too.
Have you guys spotted any other clues or hints are future developments?